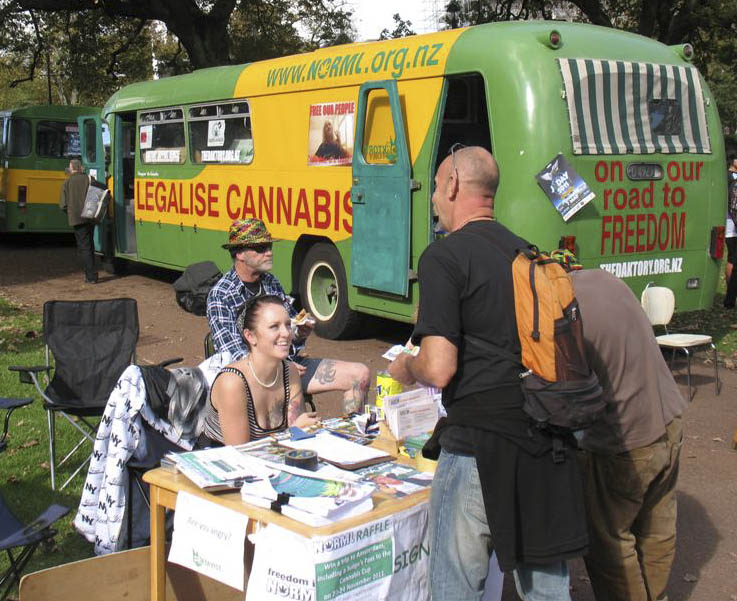 The National Organisation for the Reform of Marijuana Laws (NORML New Zealand Inc) works to end cannabis prohibition in New Zealand, and bring about progressive drug policies.
NORML's mission is to move public opinion sufficiently to legalise the responsible use of cannabis by adults, and to serve as an advocate for consumers to assure they have access to high quality cannabis that is safe, convenient and affordable.
NORML's aims are to:
reform our marijuana laws
provide information about cannabis
engage in political action appropriate to our aims
inform people of their rights
give advice and support to the victims of prohibition
NORML New Zealand (Inc) is a non-profit membership-based incorporated society that was formed in New Zealand in 1979 (Incorporated 1980), and is affiliated to NORML in the USA.