NORML NZ is working to reform our cannabis laws.

The cannabis referendum will be binding and held at the next election. Tell your MP: #MakeItLegal. See www.makeitlegal.nz or facebook for more information or to join the campaign.
---
Medicinal cannabis – the new law, which has taken effect, removes CBD from the Misuse of Drugs Act so that any doctor may prescribe it; creates a statutory defence for patients undergoing palliative care to use, possess and obtain illicit cannabis for medicinal purposes; and creates a full scheme by December 2019.

More information about medicinal cannabis:
---
Winners of the 2017 NORML Awards. Nominations now open for the 2018 Awards.
---

New regulations for cannabidiol take effect from 7 September 2017. CBD will remain a controlled drug however restrictions be lifted so that GPs and other doctors can prescribe CBD to patients without needing special approval.
---
---
Support for cannabis law reform continues to increase, with the latest UMR poll showing overwhelming support for medicinal cannabis law change – and the lowest level of opposition (12%) ever recorded in a New Zealand cannabis poll. A Drug Foundation-Curia poll in August 2016 also found two-thirds of Kiwis want to end criminal penalties for cannabis possession, and up to 82% support for medical use. Other recent polls include a TVNZ poll (12 April 2016) showing "the majority of New Zealanders are now in favour of the use of medical marijuana"; UMR poll (31 March 2016) showing 72% "support the use of marijuana for medical purposes" with only 13% opposed. Read more NZ cannabis opinion polls here.
---
Check out our section on medicinal cannabis. NORML is New Zealand's oldest law reform organisation, and one of our three primary goals is to facilitate safe legal access for patients using cannabis medicinally.
As Australia prepares to approve medicinal cannabis products, an important legal case has confirmed patients can bring a one-month supply from any country where it has been legally supplied. Rebecca Reider has written a guide explaining how to bring medicinal cannabis into New Zealand, legally – UPDATED DEC 2016.
---
Bongs, pipes and vaporisers reduce harm from smoking, but have been banned for sale in New Zealand since 1999. Submissions are open now on a proposed law change. A new NZ Ministry of Health discussion document proposes amending current laws and regulations to reduce the impact of criminality and to control the availability of drug utensils including cannabis bongs, pipes and vaporisers. Have your say here, by Tuesday 20 September 2016.
---
Cannabis is the third most popular recreational drug in New Zealand (behind only alcohol and tobacco), and has been used by nearly 2 million Kiwis. According to government surveys, around 540,000 New Zealanders smoke pot regularly, while 70,000 light up every day despite harsh laws against its use. Our public policies should reflect this reality, not deny it. NORML's mission is to move public opinion sufficiently to legalise the responsible use of cannabis by adults, and to serve as an advocate for consumers to assure they have access to high quality cannabis that is safe, convenient and affordable.
---
Whatever you think about cannabis, we can all agree there are "Too many smokers to arrest!"
We believe a broad, non-partisan campaign is needed. The main political parties fear the accusation of encouraging young people to use drugs merely by talking about law reform. In this situation, a broad non-partisan campaign to put drug law reform on the political agenda is necessary. NORML NZ is the only existing organisation able and willing to lead this cross-party campaign.
Download our leaflet – Too Many Smokers to Arrest
Download our leaflet – Regulate and Tax Cannabis
Download our leaflet – Medical Cannabis
---
Public support for reform.
Opinion polls on drug law reform, usually focused on cannabis, invariably show strong support for law reform. Around 65% of the NZ public supports the medicinal use of cannabis and this issue has become the spearhead for law reform in many countries, including the United States. The previous peak of support for cannabis law reform came in 2000, when a scientific survey by UMR Insight found 19% support for full legalisation and 41% for decriminalisation: a clear majority of 60% for reform (750 respondents aged 18 or more).
---
Mobilise our support.
We want to mobilise not just the 400,000-plus adult Kiwis who used illegal drugs in the past 12 months; we also need to mobilise the parents and grandparents who don't want their kids and grandchildren criminalised by our drug laws.
---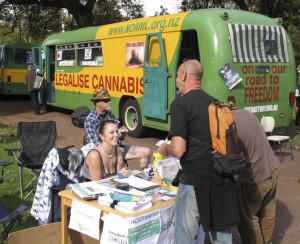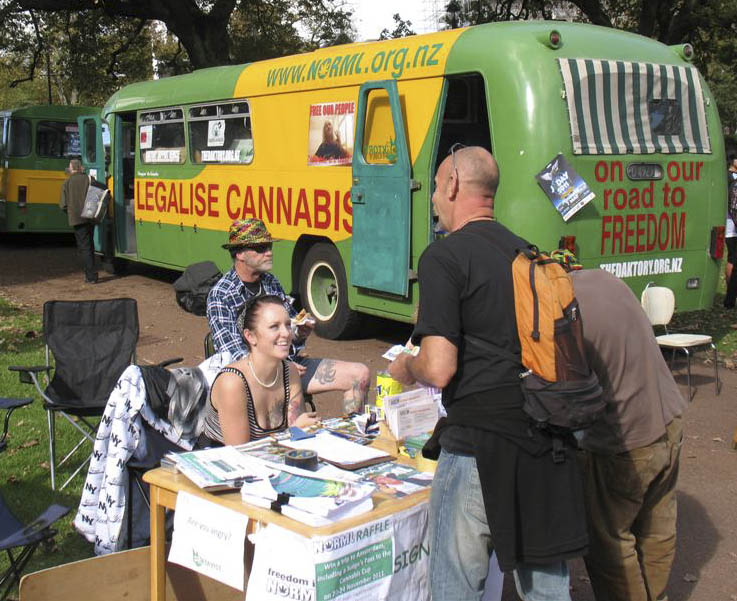 NORML has adopted three campaign themes that have widespread support:
Cannabis should be a Health Issue, not a Crime!
(focus resources on problematic abuse. Let the police focus on crime that matters)
Allow Safe Legal Access to Medicine
(access to medicinal cannabis, similar to 26 states in the USA, Israel, Netherlands, Germany, Spain, Canada etc)
A Regulated, Taxable Market for Low-Risk Drugs Such As Cannabis
(access to low-risk drugs like cannabis should be regulated via an adults-only, taxable marketsimilar to that in the Netherlands, Uruguay or 8 US states)
Join us in this campaign for sensible drug law reform.
We are 400,000 strong and we will change the law! Here is how you can help:
Don't act alone. Form a local NORML support group – unity is strength. Facebook it.
Decide who will "go public". Support those who do (donate/grow some stuff for them!)
Find out about the Law Commission review of the Misuse of Drugs Act.
Ask your MP for help to end the "War on Drugs" declared by President Nixon in 1971! Don't send an email. If you want to be taken seriously, send a proper letter or visit in person.
Get ready for NORML's election campaign, "Too Many Smokers to Arrest". Unite to make the politicians listen to us!

Cannabis – safe, legal, medicine
A Regulated, Adults-Only, Taxable Market
It's a Health Issue, Not a Crime!

Everyone can do something – write a letter, post hot news on your Facebook page, give NORML a donation: 12 3057 0594667-00, or Cannabus account 12 3057 0594667-03; sell NORML raffle tickets, hand out leaflets, put up signs, help with stalls, vigils, Court support or protests. Sign up at J Day!
We are NORML people. We show courtesy, integrity, perseverance and self control towards all. Contact us at www.norml.org.nz or www.facebook.com/normlnz.
---
Please join the conversation or share our posts on your social networks:
---
National Organisation for the Reform of Marijuana Laws, New Zealand Inc. (Est. 1980)


---