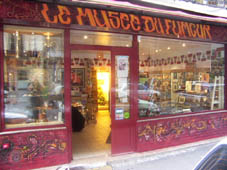 By Chris Fowlie, President, NORML New Zealand, 2002
Leaving the land of the free
After the Amsterdam parade I traveling through France to Spain, and noticed an instant and dramatic drop in quality. As the law changed from tolerant to intolerant, the hash went from soft and fudgey to hard and black. This cannot be good for the health of millions of cannabis consumers in these countries. 
France is often thought of as one of the most prohibitionist countries in Europe, but under recent governments they have in fact been quietly moving toward a more tolerant policy over the past few years. That said, it's still a real come-down after the Netherlands and about the only highlight for a pot smoking tour of Paris – aside from the opportunity to smoke a joint at Jim Morrison's grave or up the Eiffel tower, as I did – is the Musee du Fumeur or Smoking Museum. They have a great selection of books (if you can read French) and several live plants in a grow room.

What got me excited however, was a new French cannabis-orientated CD compilation called Cannabissimo. The beginning of track 7 features a reefer madness quote sampled from John Banks of all people, recorded at the ALCP's Smoke-out the Beehive parliamentary session that kicked off our 1996 campaign. It was such a bizarre synchronicity I had to buy the CD.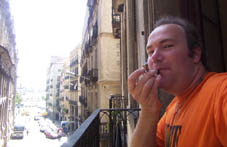 I headed to Barcelona in Spain where the sun shines and cannabis is effectively decriminalised. Like many countries, the law still says marijuana is illegal but personal amounts and up to 5 plants are tolerated. The scene is a lot more relaxed and few people are paranoid about smoking or growing. Cannabis seeds are legal and so all the grow stores sell them. The cannabis-related industry in Spain does seem very big, with nationwide chains of grow and pipe stores. There is also helpful graffiti on many walls; black squares warn where police cameras are operating and weed leafs adorn dealing areas.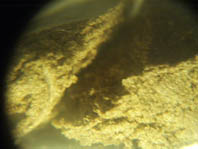 A huge amount of hash comes through Spain but most is not good enough to be sold in the Dutch coffeeshops so it is turned into "soap bars", which are notorious for being made with anything from engine oil to sand, and then sent to other countries that don't have coffeeshops.
I bought some nice soft hash from a traditional Maroccan tea shop and went to a place called the Down Beat Reggae Club. The Nyahbingi Sound System played with an ensemble of brass and MCs and it was very irie indeed. On my way back I walked past a cop searching someone and it reminded me of what had happened to me on K Rd exactly a year ago and had eventually brought me here now. "Is this xocolát?" asked the cop, pointing to a small lump in his hand (they call hash chocolate). I didn't linger to find out what happened, but it reminded me that a tolerance policy is only as good as the individual police who choose to enforce the law or not.
NEXT: I crossed back over the channel and away from the Spanish sun to visit the Dutch Experience, the UK's first genuine coffeeshop located in Stockport, near Manchester. >>