New Zealand's oldest cannabis reform group has welcomed details of the Government's cannabis referendum, but cautioned the devil is in the details.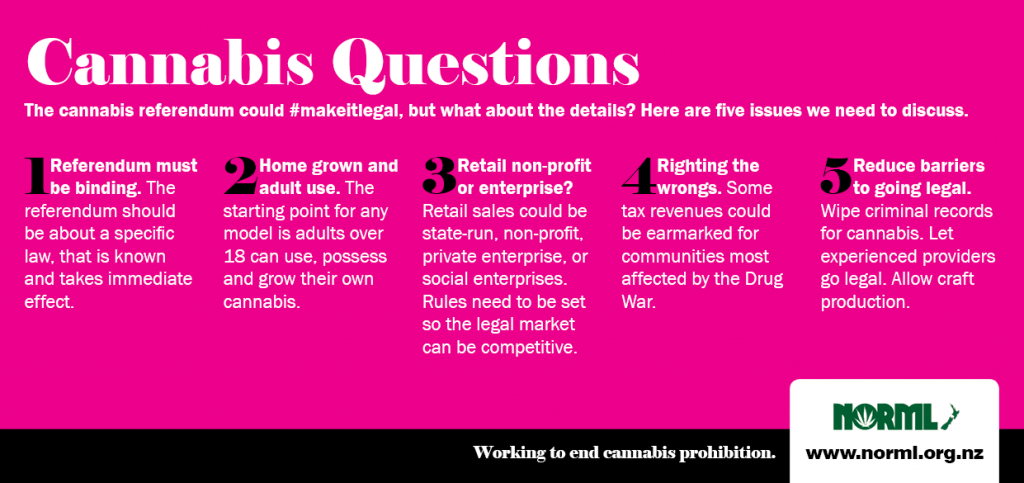 Justice Minister Andrew Little has today released information about the referendum, to be held at the next general election in 2020, as well as the cabinet paper reported to be leaked to the National Party.

"We are ready to campaign for a Yes vote," said Chris Fowlie, spokesperson for NORML, the National Organisation for the Reform of Marijuana Laws in New Zealand. "but we have concerns about the details, and we will work to ensure the legislation is the best it can be."
Cabinet has decided the cannabis referendum will be a simple Yes/No vote about draft legislation. This will have:
A minimum age of 20 to use and purchase recreational cannabis,
Regulations and commercial supply controls,
Limited home-growing options,
A public education programme,
Stakeholder engagement.
NORML is pleased the legislation will allow adults to provide for themselves, as well as purchase it from licensed premises. Home-growing will greatly reduce the size of the illicit market, but there will always be demand for cannabis to be sold to those who are unable to grow for themselves.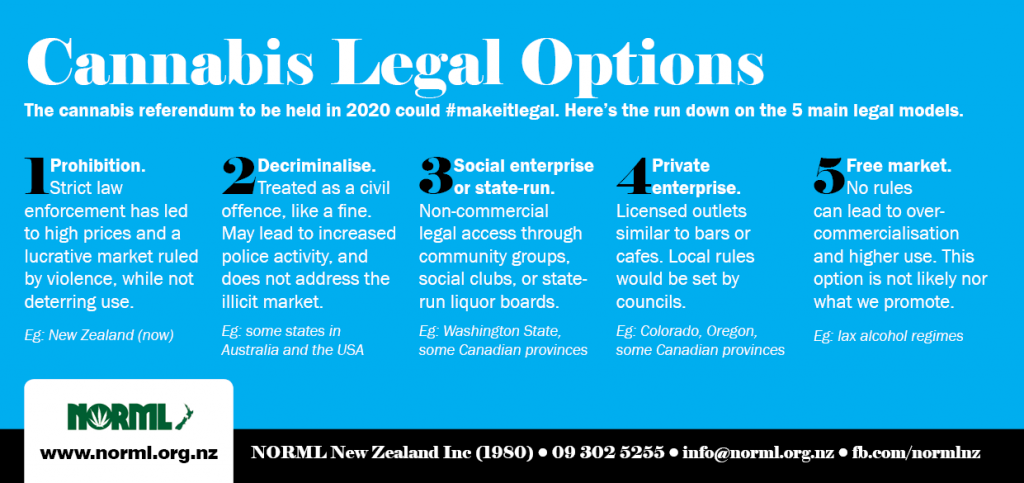 "Regulations for commercial supply will make or break the scheme," added Mr Fowlie, who has visited legal cannabis regimes in the Netherlands, Canada, the USA and Spain. "It's important that experienced providers are not locked out from going legal, and that craft or small producers have a role."
"Restricting legal availability to those aged over 20 could hand a large proportion of the market to organised crime," said Mr Fowlie. "Young people are often inexperienced and easily taken advantage of, and need legal protection too."

"Stakeholder engagement will be crucial to developing regulations that are workable," said Mr Fowlie. "Cannabis consumers are sick of being told what's good for them, and what law they should accept."

"We want proper engagement not just in developing the regulations but in administering them too. When it comes to writing good cannabis law, there should be nothing about us, without us."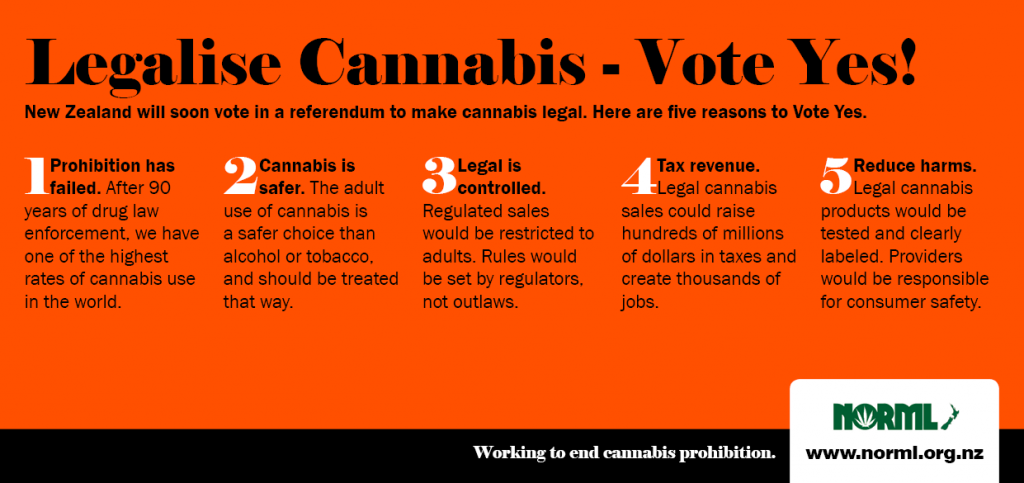 More:

Andrew Little: New Zealanders to make the decision in cannabis referendum
Cabinet Paper considered by Cabinet