Dunne's latest announcement will make little difference to patients and is merely a smokescreen to hide the Government's lack of action, says NORML.
In a press release, Peter Dunne is trumpeting the fact that he's written to medical organisations to share a list of overseas cannabis products and tell doctors to consider cannabis products with an "open mind". Ironically, the content of his message to doctors shows the ones with the most closed minds on the topic reside in his own government office.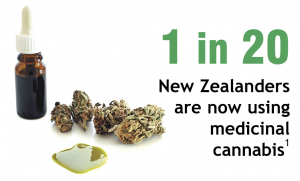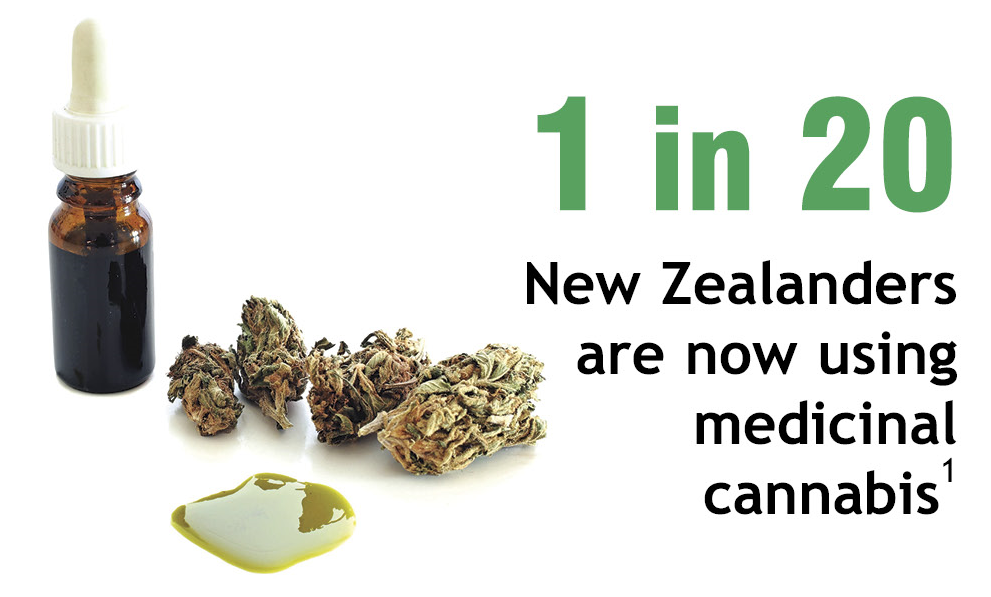 "Unfortunately this won't make much difference,"  said Chris Fowlie, president of NORML NZ Inc. "The real problems remain: the lack of funding, and the complicated burdensome application process that puts off patients and doctors from even applying."
"All medicinal cannabis products remain unfunded by Pharmac, so they are still out of reach of most patients. Moreover, the products on Dunne's list are only available to a tiny number of patients who make it through the Ministry of Health's ridiculously arduous application process," said Rebecca Reider, board member and first to legally possess herbal medicinal cannabis.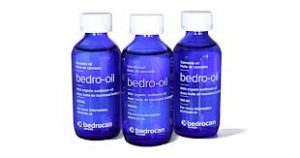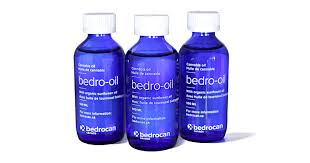 For example, Sativex costs around $1100 to $1400 per month, depending on each pharmacy's profit margin. Bedrocan and Tilray, the other two overseas natural cannabis products listed, will also be too expensive for most patients to afford.
In his press release, Peter Dunne agreed Sativex is too expensive: "Unfortunately, Sativex, the one pharmaceutical-grade product that is available in New Zealand continues to be extortionately priced as big pharma continues to ignore the building resentment, both local and global, to the attitude these companies take to the sick and vulnerable."

"It's a slap in the face to all patients that Mr Dunne is blaming 'big pharma' and saying their extortionist pricing and bad attitudes are to blame. The real problem is the attitudes of Dunne and the National Party, who seem to think that cannabis is only a medicine when it's patented by an overseas company," said Rebecca Reider. "Why do we need a foreign corporation to press it into a hyper-expensive form for us? We have all the tools to grow and produce cannabis medicine right here in New Zealand."
Peter Dunne recently criticised patients who protested near his home, saying "I actually don't think any of those people were genuinely concerned about the people who were suffering, they were thinking about their own selfish agendas."
"Under Peter Dunne's watch patients have died waiting for approvals. It's no wonder they are desperate and angry," said Chris Fowlie. "There are plenty of things Peter Dunne and the National Party could easily do to facilitate safe legal access to medicinal cannabis, if they really wanted to."
---
The list of medicinal cannabis products the Ministry of Health considers to be pharmaceutical grade or GMP certified includes:
Sativex (extracted from real cannabis)
Tilray TN-CT11G and Tilray CBD Max (extracted from real cannabis)
Bedrocan (natural cannabis flowers from The Netherlands, Canada or Czech, available in six strains of bud or three oils)
Marinol (synthetic THC, ie dronabinol)
Cesamet (synthetic THC analogue, ie nabilone)
Syndros (synthetic THC, ie dronabinol)
The inference from releasing this list is that applications for these products will be considered more favourably than for products not on the list. However while the list claims to be of the world's pharmaceutical grade or GMP-certified cannabis, it is not definitive. The list also claims that the availability of Bedrocan "is not known". In fact, this information is not hard to find.

---
Significant problems with the current approach remain unchanged by the latest announcement:
The obsession with 'products' and refusal to consider any application for natural cannabis;
Approval to use a cannabis product does not mean the product is approved;
The only product actually in NZ is Sativex – all other products require an import permit, which from previous experience takes around six months to arrange;
Some products such as Sativex and Tilray must be stored in a refrigerated "controlled drug safe";
The Ministry of Health's ridiculously arduous application process for prescribing cannabis still apply, which deter almost all patients and doctors from applying;
No support or training provided to health practitioners.
---
This is what Peter Dunne and the National Party should be doing:
Amend Section 22 of the forty-year-old Misuse of Drugs Regulations 1977, so that it allows rather than prohibits doctors from prescribing medicinal cannabis;
Direct Pharmac to subsidise Sativex, Tilray, Bedrocan and other medicinal cannabis products (as it did with Herceptin and Keytruda), or direct Pharmac to subsidise individual patients who have obtained legal approval;
Direct health officials to revise their guidelines for prescribing cannabis, to make safe legal access easier for both patients and doctors;
Direct health officials to stop unlawfully treating CBD as a controlled drug requiring special approval, when it is in fact a presciption medicine that any doctor can prescribe;
Direct health officials to reconsider their incorrect position that no cannabis product can be "lawfully obtained" from the USA – when in fact medicinal cannabis is legal in 26 States – as this is based on incorrect advice from the DEA.
Treat medicinal access to cannabis as a herbal remedy, not a pharmaceutical. Ask the Director-General of Health to declare raw natural medicinal cannabis to be a herbal remedy;
Take up Damien O'Connor's private member's bill as a Government Bill, "to make it easier for patients with a terminal illness or who are suffering from a condition that gives them significant pain to be able to access a cannabis preparation product approval through the Ministry of Health."
Provide support and training to health practitioners so they can better respond to patient needs.
---
Peter Dunne's press release is here or reproduced below:
Options and Expectations for Cannabis-based products

Tuesday, 21 February 2017, 3:02 pm
Press Release: New Zealand Government

Hon Peter Dunne

Associate Minister of Health

21 February 2017 Media Statement
Dunne Outlines Options and Expectations in Letter re Cannabis-based Products

Associate Health Minister Peter Dunne has written to medical and pharmaceutical organisations clarifying the range of appropriately manufactured cannabis-based products that could be prescribed in New Zealand.

Following on from the decision to delegate decision-making responsibility to the Ministry of Health on medical decisions to prescribe cannabis-based products, MrDunne last week wrote to New Zealand's Medical Association, Medical Council and Pharmaceutical Society outlining the list of internationally available products and his "ongoing expectation is that medical professionals consider the prescribing of cannabis-based products with an open mind."

As anticipated, the list, prepared by the Ministry of Health, is short, illustrating the ongoing issue with product availability, which is further impacted by export restrictions on products from the United States.

"What we are seeing are new products slowly coming to market as manufacturers, such as Tilray in Canada, step up and meet the stringent requirements around Good Manufacturing Process", said Mr Dunne.

"Unfortunately, Sativex, the one pharmaceutical-grade product that is available in New Zealand continues to be extortionately priced as big pharma continues to ignore the building resentment, both local and global, to the attitude these companies take to the sick and vulnerable.

"The government is making steady progress on the issue of cannabis-based products, an issue which generates a significant amount of interest, not always accurate or reasonable, but passionate nonetheless, and I expect to be able to make additional announcements on the issue in the coming weeks, including a response to the Expert Advisory Committee on Drugs' advice around the legal status of cannabidiol', said Mr Dunne.
List of products as released of Internationally available Cannabis-based Products that are either Pharmaceutical Grade or Good Manufacturing Practice (GMP) Certified

Sativex

Sativex, a pharmaceutical grade cannabis-based product with consent for distribution for the treatment of spasticity in multiple sclerosis, is available in New Zealand. It is also often prescribed for non-consented "off label" uses. It is a buccal spray with has a 1:1 ratio of tetrahydrocannabinol to cannabidiol (THC:CBD). From 1 December 2016 the prescribing of Sativex as an add-on treatment for symptom improvement in patients with moderate to severe spasticity due to multiple sclerosis has not required an application for approval to prescribe to be made. Further information on the prescribing of Sativex is available on the Medsafe website at http://www.medsafe.govt.nz/profs/riss/Sativex.asp.

Tilray Products

The Ministry has approved, on a case by case basis, Tilray TN-CT11G, an oral liquid manufactured by a Canadian company that contains a 1:1 ratio of THC:CBD. The company holds GMP accreditation for the mechanical processing and extraction of the API (active pharmaceutical ingredient(s)) and associated physical and chemical testing of their products, not the finished pharmaceutical products.

Tilray have recently advised that they have a high CBD (98%CBD), oral liquid product called CBD Max.

Cannabinoid-based Medications

The United States Food and Drug Administration (FDA) have licensed three drugs that are based on cannabinoids but manufactured synthetically rather than derived from cannabis plant material. These are:

Marinol containing dronabinol, a synthetic THC. It is clinically indicated to counteract the nausea and vomiting associated with chemotherapy and to stimulate appetite in AIDS patients affected by wasting syndrome.

Cesamet containing nabilone, a synthetic analogue of THC that has similar indications to Marinol. Marinol and Cesamet are both administered orally and have a slow onset of action

Syndros is a liquid formulation of dronabinol and has recently been approved by the FDA (July 2016) for the treatment of patients experiencing chemotherapy-induced nausea and vomiting who have not responded to conventional antiemetic therapies. It is also indicated for treating anorexia associated with weight loss in patients with AIDS.

These three products are pharmaceutical grade and can be legally exported from the United States under licence. However the Ministry has received no applications to prescribe and import these products and is unaware of the availability of these products for export.

In addition, the FDA has also approved Epidiolex, a concentrated CBD oil extracted from plant material for investigational new drug studies as an anti-seizure agent for Dravet and Lennox-Gastaut syndromes. While the clinical trials are well advanced, the manufacturer GW Pharmaceuticals have advised that this product is not anticipated to be available in New Zealand for 4-5 years.

Please note that all other cannabis-based products produced in the United States that the Ministry is aware of are not pharmaceutical grade. Cannabis-based products derived from plant material are also classified as Schedule 1 substances which means that they cannot be legally exported from the United States.

Bedrocan

Bedrocan is certified to the European Medicines Agency GMP standards in several sites in the Netherlands and certification is planned for sites in the Czech Republic and Canada. The GMP certificate covers processes from cultivation to processing and storage.

Bedrocan has a range of standardised plant material (flos and granulated plant material) products with different standardised concentrations of THC and CBD. The recommended method of administration is by using a medical vaporisation device.

The Ministry has not received an application to prescribe and import a Bedrocan product and the availability from the certified sites in the Netherlands, or elsewhere, is not known.

Assessment of Applications

Assessment of applications to prescribe cannabis-based products by the Ministry of Health against the published guidelines is undertaken by clinicians – pharmacists and senior medical practitioners – on a case by case basis and the risks associated with the particular product are weighed against potential benefits. For all applications it is expected that conventional therapy has been trialled and symptoms are still poorly controlled.

It is important for clinicians to be aware that all the medicines listed above, apart from Sativex for multiple sclerosis, are non-consented (unapproved medicines) and so the advice on the Medsafe website regarding unapproved medicines (www.medsafe.govt.nz/profs/RIss/unapp.asp) applies to prescribers regardless of any decision to authorise access. Approval to prescribe an unapproved cannabis-based product by the Ministry only authorises access to an unapproved medicine, it does not approve the product.

Further information on the prescribing of cannabis-based products is available on the Ministry of Health website at www.health.govt.nz/our-work/regulation-health-and-disability-system/medicines-control/prescribing-cannabis-based-products.

• Pharmacists need to note that Sativex and Tilray products have special storage requirements. They require both refrigeration and storage in a controlled drug safe and these factors need to be considered in coordinating the supply to patients.

• Currently no cannabis-based products are subsidised by Pharmac.

• A licence to import controlled drugs, issued by the Ministry of Health, is required to import any of the above products into New Zealand. Further information about this process can be obtained from contacting the Ministry of Health.

ends