Green MP Julie Anne Genter's medical cannabis private member's bill has been drawn from the ballot and will be debated in Parliament.

The purpose of this bill is to make it legal for New Zealanders who are suffering from terminal illness or any debilitating condition to use cannabis or cannabis products with the support of a registered medical practitioner.
Julie Anne Genter's private member's bill is a complementary approach that can work in tandem to Dunne and the Nat's preferred pharma-based route. Doctors should have available pharmaceutical cannabinoid medicines. But patients should also have access to cannabis based herbal remedies, and to be able to grow their own like other herbs. These are complimentary not mutually-exclusive approaches, and Parliament should on that basis and heeding the public calls for reform, pass the first reading of this Bill so that it goes to select committee.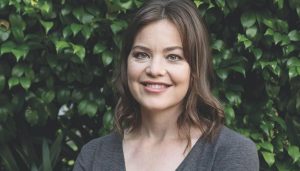 The timing couldn't be better, with media coverage running hot and public opinion strongly in favour of reform. The 2016 Helen Kelly-UMR poll found 76% agreeing patients should have "safe legal access to affordable medicinal cannabis and cannabis products when prescribed by a licensed doctor", with 61 per cent in favour of treating natural cannabis and cannabis products "as herbal remedies when used therapeutically".
It caps a remarkable two weeks for New Zealand cannabis law reform.
The Opportunities Party launched a new cannabis policy based around Cannabis Social Clubs, run in

a similar way to Liquor Licensing Trusts and pokie trusts. Their policy allows private contractors to grow for the clubs. Adults over 20 will also be able to grow up to two cannabis plants each.
Abe Gray, the former president of The Cannabis Party, this week "defected" to The Opportunities Party. Abe told Morning Report he supported the Cannabis Party because it was the only one willing to speak about the issue, but that had now changed. The Opportunities Party policy was "exactly the sort of policy I would have written."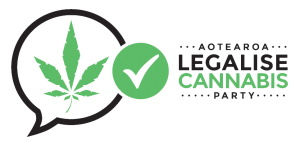 In a further sign of the changing political landscape around cannabis reform, Associate Minister of Health and former arch-nemesis of cannabis Peter Dunne now supports treating cannabis as a health issue, not a crime, and legally regulating cannabis and other low risk drugs through the Psychoactive Substances Act – NORML policies since at least 2009. He also has promised to allow doctors to prescribe CBD, although that may remain an expensive pharmaceutical-based process.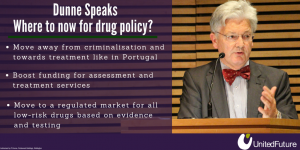 NEWS COVERAGE:
A Bill that would make it legal to grow your own medicinal marijuana will be debated in Parliament.

Green MP Julie Anne Genter's Misuse of Drugs (Medicinal Cannabis and Other Matters) Amendment Bill was drawn from the ballot on Thursday.

"At the moment people who are chronically ill or terminally ill who are using cannabis to relieve their pain or nausea, or for sleep, are currently operating outside of the law," Ms Genter told Newshub.

"My Bill would say that you're allowed to cultivate, possess and use cannabis if you have the support of a registered medical practitioner. This is very similar to the medicinal cannabis law in Canada, or what's been operating to some extent in California for the last decade."

Last week Associate Health Minister Peter Dunne said cannabidiol – a cannabis product with no psychoactive properties – would soon come out of the Misuse of Drugs Act, allowing doctors to prescribe it without approval from the Ministry of Health.

This was also a part of Ms Genter's Member's Bill, but she says it's not enough.

"The medicinal products that contain cannabis that are available cost over $1000 a month. For most people, those pharmaceutical products are still completely out of reach."

They also need to be imported, unlike cannabis itself – which grows well in New Zealand.

"The reality is if we wait to go down a pharmaceutical track, it will be years and years and most people still won't be able to get the benefits because it's so expensive, and we're importing drugs from overseas rather than allowing people to do something which is actually quite easy and doesn't harm anyone," says Ms Genter.

She hopes to get cross-party support so the Bill can be looked at by a select committee.

"I definitely think it's time New Zealand catches up with the rest of the world," says Ms Genter.

Though the party supports full legalisation of marijuana, Ms Genter insists this Bill is not intended as a step down that path.

"This Bill is genuinely to get progress in the law so sick and dying people in New Zealand are not made to be criminals."