Associate Health Minister Peter Dunne has announced Cannabidiol (CBD) will remain a controlled drug with restrictions expected to be lifted in September so that GPs and other doctors can prescribe CBD to patients without needing special approval.
Dunne's changes will help some patients – eventually – but a lot more could be done, writes Chris Fowlie.
SEE NORML'S PAGE ON CANNABIDIOL: norml.org.nz/2017/legal-status-of-cannabidiol-cbd/
CBD will remain a controlled drug, just easier to prescribe.
Doctors will be able to prescribe approved CBD products or unapproved products manufactured overseas. But it won't be easy. There are currently no approved products, registration is difficult, no products can be made in NZ, and funding will remain an issue for many patients.
CBD is a non-psychoactive cannabinoid found in cannabis plants that is indicated to help patients wide a variety of conditions including epilepsy, arthritis, cardiovascular disease, cancer, diabetes, gastrointestinal disorders, multiple sclerosis, PTSD, antibiotic-resistant infections, anxiety and other mental health disorders, and more. CBD can be made from legal hemp crops, and is available in many countries.
Despite not being listed in the Misuse of Drugs Act, the NZ Ministry of Health says cannabidiol is a Class B1 controlled drug that has required special Ministerial approval under the 1977 Misuse of Drugs regulations.
The Government's intention is to pharmaceuticalise CBD, rather than let patients or caregivers grow their own CBD-rich herbal cannabis, or make it locally from hemp.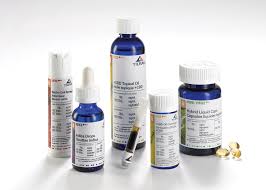 Patients with prescriptions will not be able to buy their own from overseas and have it sent to New Zealand, this can only do done by their prescriber, a pharmacy or a pharmaceutical company (on demand – controlled drugs are not allowed to be stockpiled).
Peter Dunne says the changes are "the culmination of a process which I began early this year after receiving independent advice from the Expert Advisory Committee on Drugs".
Well, that was itself a result of Nelson lawyer Sue Grey's threat of legal action against the Ministry of Health, and the subsequent fast-tracking of a clinical trial that showed medical benefits from using CBD in children with epilepsy.
It's good there will be a 2% tolerance for trace amounts of other cannabinoids, as this means that botanically-sourced (ie, natural) cannabis can be used rather than having to make synthetic CBD in a lab.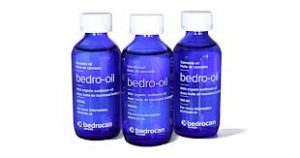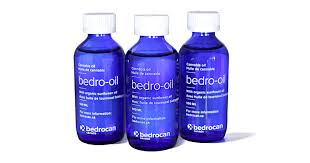 However it will remain very difficult to register products made from cannabis plants. Controlled drugs can only be manufactured here for research or study, not commercial purposes. Registering an approved product requires clinical trials, which could take years, and can only be conducted using GMP certified cannabis. Importing or distributing medical cannabis products requires permits which can only be obtained by research institutions or pharmaceutical companies.
Unapproved products will also need to be GMP-grade, or the prescribing doctor can expect close and ongoing scrutiny. For many doctors it will be too hard and too risky for them to prescribe unapproved products.
Funding will also remain an issue, with any pharma-CBD products expected to be expensive like Sativex. This would put it out of reach for many patients, especially compared to growing their own, or making it from hemp.
Rather than basing our approach on synthetic pharmaceuticals, if we took a herbal remedy or food-grade approach, then local and affordable cannabis-based products could be available here within months. They could be made from hemp, they would be cheap, local workers would be employed making them, and everyone could get their daily dose of phyto-cannabinoids.
This post was originally published on The Daily Blog, 9 August 2017