J Day is a worldwide protest against prohibition and a celebration of Kiwi cannabis culture, held on the first Saturday in May every year. This is the 27th Annual national day of action supporting cannabis law reform, including safe legal access to medicinal cannabis.
NORML and our cannabis law reform friends organise free events nationwide to mark the occasion. These usually take the form of music, speeches and stalls in a park or suitable location. J Day is where you can meet like-minded people, relax without fear, learn how you can help make cannabis legal, join NORML and meet us too!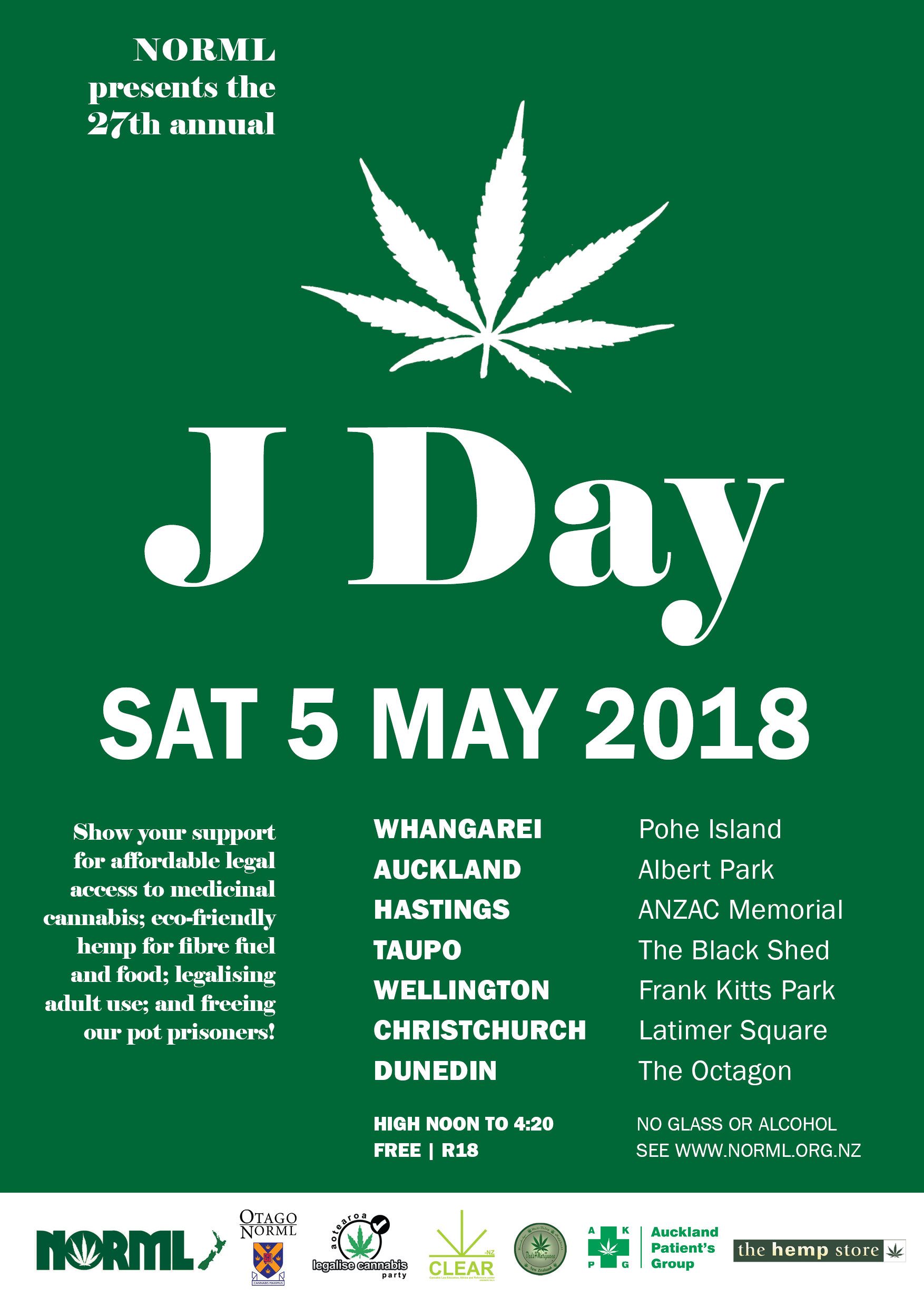 New Zealand centres holding J Day events: 
Whangarei – Pohe Island

Auckland – Albert Park (feat Yoko-Zuna, SWIDT, Melodownz, Jafa Mafia DJs)

Hastings – ANZAC/Library

Taupo – The Black Shed

Wellington – Frank Kitts Park

Christchurch – Latimer Square

Dunedin – The Octagon (after-party at Whakamana cannabis museum)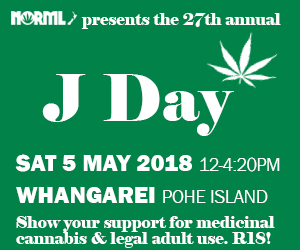 Auckland J Day on EventFinder: 
Auckland J Day in Albert Park features music and speakers, on the mightly JAFA Mafia sound system, plus market stalls and information booths.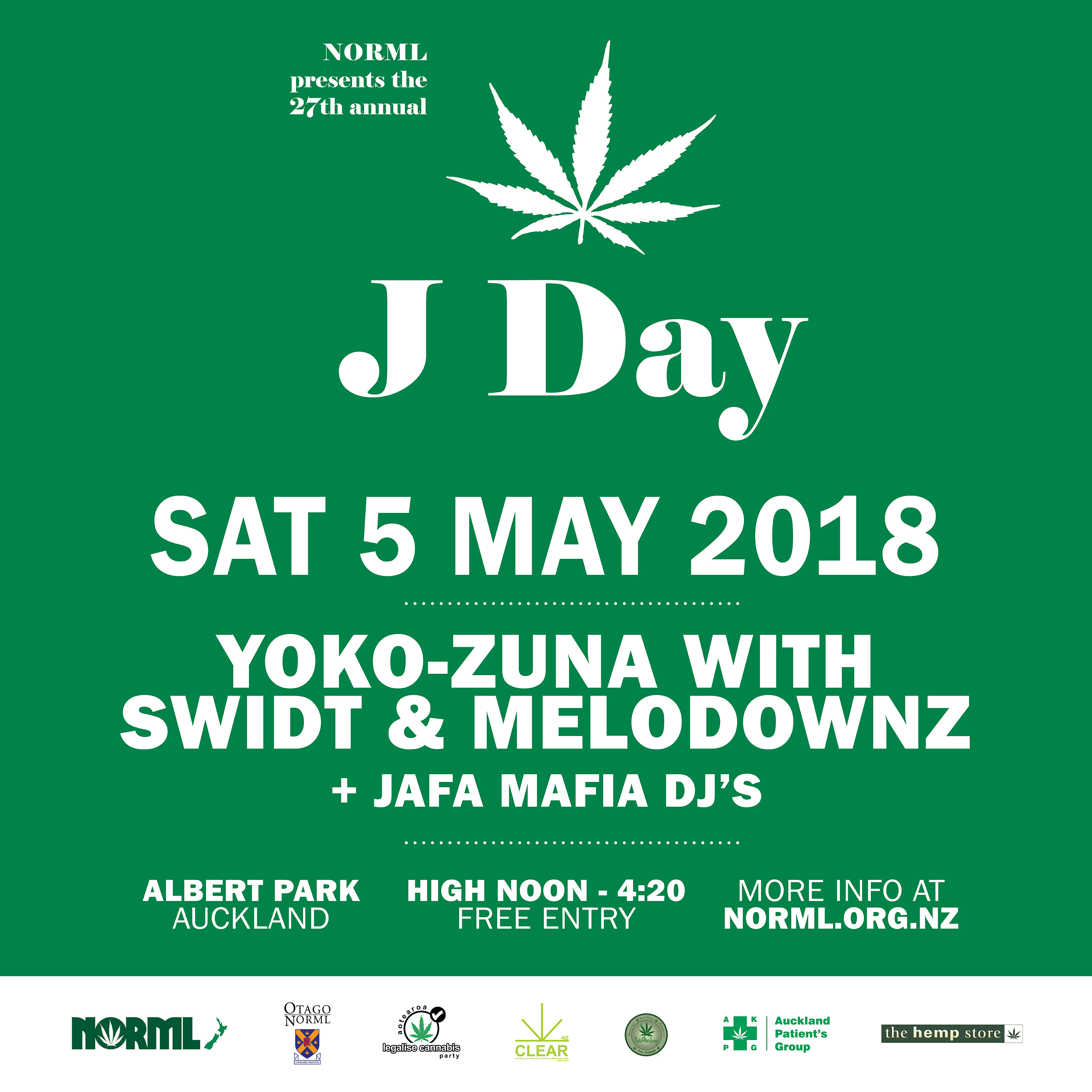 Note: R18. No alcohol. No glass. No dogs. Zero waste – take your rubbish with you.
How you can help: 
– Come to J Day, our annual celebration of cannabis culture with free events nationwide.
– Dress to impress. R18.
– Bring a donation
– Bring your buddies
– Help organise a local event
– Promote our key campaign themes (above)
– Write or visit your MP – it does make a difference!
– Share our artwork above (right click or tap to save)
– Share our posts on social media
– Like us on facebook (normlnz) and follow us on twitter (@normlnz)
– Donate to NORML NZ Inc: 12-3057-0594667-00
– Contact us at info@norml.org.nz
A HUGE THANKS TO ALL OUR HELPERS, SPONSORS AND CO-ORGANISERS! PLEASE SHOW THEM YOUR SUPPORT ON J DAY.