Medicinal cannabis advocates say patients will be both pleased and disappointed with the Bill introduced today by Health Minister David Clark.
"The Bill is a huge step in the right direction, and a first for any New Zealand government," said Chris Fowlie, spokesperson for NORML New Zealand Inc, "but we think a truly patient-focused approach should go much further."
The Misuse of Drugs (Medicinal Cannabis) Amendment Bill will enable cannabis-based products to be manufactured under licence in New Zealand, and sets standards they must meet; create a statutory defence for terminally ill patients to possess and use illicit cannabis and to possess a cannabis utensil; and make cannabidiol (CBD) and CBD products no longer classed as controlled drugs.
"Many patients using cannabis medicinally do not smoke it, but prefer to vape or use balms, tinctures, juices or smoothies. These should all be allowed as herbal remedies," said Mr Fowlie. "Removing the ban on domestic production is a no-brainer, but if we are serious about affordability we should also allow self-provision of natural forms of cannabis, which is common overseas. We think the Greens' Bill better provides for patient access.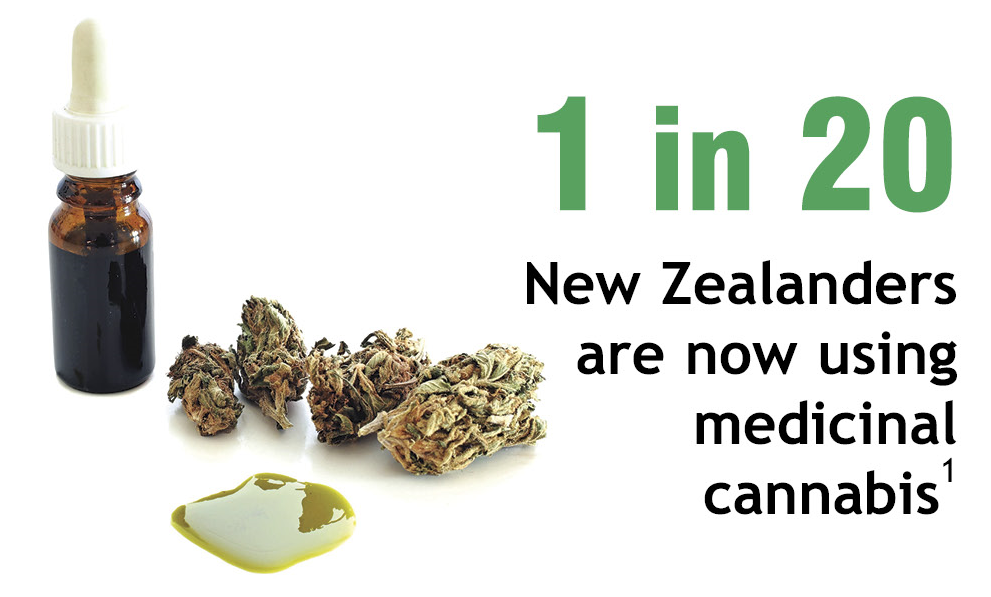 "Cannabis meds made in NZ are likely to be cheaper but this is not certain. Current pharma-grade cannabis products are ten times the cost of illicit cannabis, which is itself ten times the cost of growing your own."
"While many terminally ill patients will benefit from the proposed legal defence, it still exposes them to arrest and prosecution, and gives no protection to their providers, who are often family members," said Rebecca Reider. "It's great that the Government recognises a compassionate approach to terminally ill patients is needed. But what about non-terminal patients? Why can't the Government show that amnesty to everyone who has a doctor recommend cannabis?
"This is not legalisation. There will be no legal way for terminal patients to obtain their medicine, and without a patient register the cops could still take a terminal person's meds. They just couldn't convict them.
"Home growing is widely allowed under compassionate schemes overseas, and is essential for patients who can't afford pharma products," said Ms Reider.
"The twelve-month exemption seems an arbitrary number that assumes that the moment of death can be predicted with certainty. What if there is a difference of medical opinion, and why just for terminal illnesses?" said Nandor Tanczos.
"Will there be some kind of registration so the cops leave them alone or will sick people have to go to court to prove they are eligible?"
"This is a 'Helen Kelly' Bill, applying only to the terminally ill. Will the Select Committee consider allowing cannabis use by other sick people including children?" said Mr Fowlie.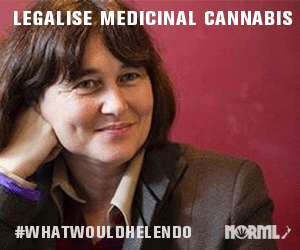 "It's fantastic that we will finally have a New Zealand-based medicinal cannabis industry. But the devil will be in the details – will it be a corporate pharmaceutical-style scheme like Australia is getting, or a more compassionate regime that allows small-scale production and allows patients to produce our own medicine? Patients and providers should definitely be represented on the proposed Advisory Committee."
NORML has campaigned for cannabis law reform in New Zealand, including for medicinal use, since 1980. Approximately half our members use cannabis medicinally, reflecting official Ministry of Health figures that show 42 per cent of all cannabis users, or one-in-twenty Kiwis, use cannabis for therapeutic reasons.
At our 2017 AGM held in November, NORML adopted a four-point model for good medicinal cannabis law reform:
Patient focused

: safe affordable access to botanical cannabis

Immediate effect

 (not just a long-term development pathway)

Domestic production

: via licenced providers, including small scale providers (families & individuals)

Self provision

: choice to grow/make your own herbal remedy
More information: