With three bills before Parliament this year, medicinal cannabis advocates are calling for cross-party support for sensible solutions.
Changes to the Government's medicinal cannabis bill don't go far enough, while the National Party's proposed new bill could mean only expensive pharmaceutical-style products are available. The Green Party's bill was defeated earlier this year.
"Parliament should work together and put the needs of patients first," said Rebecca Reider, who has suffered from debilitating chronic pain and serves as a patient representative on NORML's board.
"While politicians squabble, patients are suffering and even dying."
The Government bill creates an exemption for terminally ill people to obtain and use cannabis, removes cannabidiol (CBD) from the Misuse of Drugs Act, and allows new standards for cultivating, manufacturing and distributing medicinal cannabis products.
Amendments to the bill announced today include:
Allowing licences for commercial production, first proposed by NORML and PharmaCann
Permitting limited promotion of cannabis-based medicines, such as providing information to health practitioners
Removing CBD and all non-psychoactive cannabinoids from the Misuse of Drugs Act, potentially lowering costs for patients and increasing the range of available products
Repealing the defence for terminal patients after 5 years
Although the report says 99 percent of submitters supported the intent of the bill, it was also widely criticised for doing too little, and for taking too long.
Submissions were overwhelmingly in favour of allowing medicinal cannabis use for chronic pain and other conditions, allowing patients or caregivers to grow their own, and for products to be more affordable and widely available.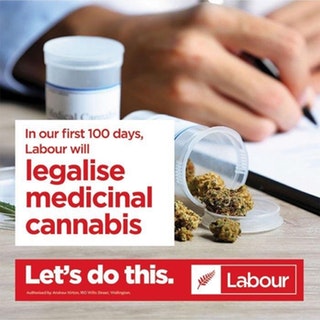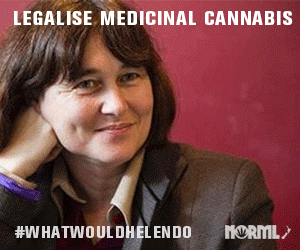 The National bill, also announced today, would create a different medicinal cannabis scheme:
Doctor-issued Patient ID cards would be used at pharmacies to obtain cannabis-based medicines
Medical cannabis products would be restricted to "liquids and pills"and regulated like pharmaceuticals by Medsafe
Products would be given a five-year window to perform clinical trials and other tests needed to gain consent as medicines
No provision for compassionate access, or any exemptions for terminal patients
Prohibits advertising, anyone with a criminal record from working in the industry, and producers from being within 5km of a residential area or 1km of sensitive sites such as schools and wahi tapu
National's new-found support for medicinal cannabis mirrors the surging support shown in recent opinion polls.
The latest poll, released this week by the New Zealand Drug Foundation, found 87 per cent support for allowing medicinal cannabis for chronic pain relief. The poll confirmed a significant upward trend for public support of cannabis law reform.
"The National Party's bill marks an incredible shift from just a year ago, and shows the strong public support for law reform is getting through," said Chris Fowlie, spokesperson for NORML.
"Regardless of how commendable their bill is, a private member's bill may never be drawn, whereas the Government bill will pass."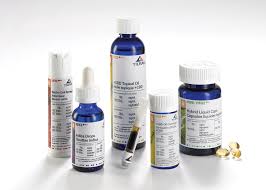 There are merits to National's proposed scheme, but regulating medicinal cannabis like pharmaceuticals could keep products unaffordable – forcing patients to continue turning to the black market.
"National's proposals could allow local producers to overtake Australia, but their restrictions could also hobble our budding industry before it's even begun," said Mr Fowlie, who is also CEO of PharmaCann New Zealand Ltd and presented to the health select committee.
"As well as pharmaceutical products, we need cheaper, food-grade cannabis products to be available here, as they are in other countries," said Phil Saxby, of Wellington, a former Registrar of the Medical Laboratory Science Board.
"Parliament now has an opportunity to improve the Bill, and it's great to see National apparently calling for the same thing."
NORML says both bills have good aspects, and urges MPs to work together to do what is best for patients.
What do you think? Patients will be holding a rally supporting sensible solutions. NORML and Auckland Patients Group present "Pots for Patients", 2pm on Saturday 4th August. Queen Street, opposite Aotea Square.