Sixty per cent of National voters want personal possession of cannabis decriminalised or made legal, a new poll released just weeks before the election reveals.
Support is even higher amongst supporters of other parties – with Labour and New Zealand First voters equally in favour of cannabis law reform.
The Drug Foundation commissioned Curia Market Research to poll New Zealanders on their attitudes to drug reform in the lead-up to September's election.
Across all respondents, 65 per cent supported decriminalisation or legalisation – roughly the same proportion as when the poll was conducted last year.
There is even stronger support to let people use cannabis for pain relief – only 17 per cent of New Zealanders want that to be criminal.
When broken down by party, there was growing support amongst National and New Zealand First voters to not criminalise people for possessing a small amount of cannabis for personal use.
Sixty per cent of National voters supported either legalisation (22 per cent) or decriminalisation (38 per cent) – up from 52 per cent a year ago. Thirty-seven per cent wanted cannabis possession to remain illegal.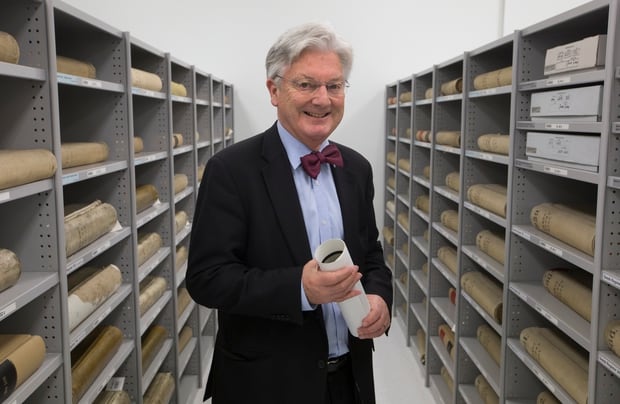 Support for decriminalisation or legalisation amongst New Zealand First voters was at 68 per cent, compared to 62 per cent a year ago.
Labour also sits at 68 per cent (no change from last year), while Green Party voters are most in favour of reform at 92 per cent (up from 83 per cent last year).
Drug Foundation executive director Ross Bell said the polling showed Kiwis continued to strongly support a change to cannabis law.
"The current system is broken. Getting a criminal conviction for possessing cannabis ruins peoples' lives and creates huge downstream costs for society.
"A regulated approach will usher in controls on quality, price and availability of cannabis, along with more education, prevention and treatment. The public get this. Why don't our political leaders?"
Debate about cannabis reform has been stirred by former union leader Helen Kelly and Martin Crowe using the drug for medicinal pain relief during their terminal illnesses, and new approaches taken overseas including in Australia, where some states issue civil fines instead of criminal penalties.
Parties set out their position on drug reform at a Drug Foundation-organised symposium held at Parliament last month. The Green Party called for full legalisation and the Maori Party supported a move towards decriminalisation – with those parties, Labour, United Future and Act all in support of upcoming medicinal cannabis legislation put forward by Green MP Julie Anne Genter.
Parliament is likely to vote next year on the member's bill that would go much further in freeing up supply of cannabis for medical use. National has not stated how it will vote on the legislation.
Responding to the conference, Prime Minister Bill English said there were no plans to decriminalise cannabis use, or overhaul drug laws – saying cannabis caused so much harm it should remain illegal.
A spate of deaths linked to synthetic cannabis use has also put the spotlight on drug law.
Associate Health Minister Peter Dunne responded by saying the problems with black market drugs showed why a regulated testing regime for products was needed but that had been delayed because the Government had banned the use of animal testing to prove whether recreational drugs were low-risk.
Respondents in the poll were read a range of activities relating to cannabis, and were asked if they think each activity should be legal, or illegal and subject to criminal penalties or illegal but decriminalised – meaning an offence punishable only by a fine with no criminal record, such as a speeding ticket.
The results were:
• Possessing a small amount of cannabis for personal use
31% illegal
37% decriminalised
28% legal
• Growing a small amount of cannabis for personal use
41% illegal
32% decriminalised
23% legal
• Growing a small amount of cannabis for giving or selling to your friends
69% illegal
16% decriminalised
10% legal
• Growing and/or using cannabis for any medical reasons such as to alleviate pain
17% illegal
21% decriminalised
57% legal
• Growing and/or using cannabis for medical reasons if you have a terminal illness
15% illegal
22% decriminalised
59% legal
• Selling cannabis from a store
57% illegal
11% decriminalised
23% legal
The poll was conducted from July 3-18, with 938 people participating. The margin of error is +/-3.1 per cent.